"LENNOX"

and

"FORTIS"

Promotions on Now!
REBATES on qualified Furnaces & Hot Water Tanks.
Call 250-299-5900 for a Free Estimate!
------------------------
"Energy-efficient"

Furnace Systems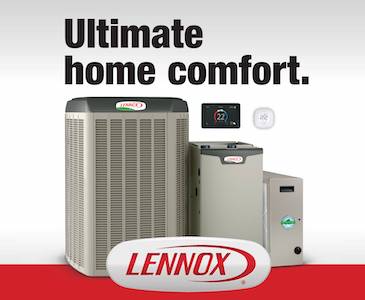 Save on a qualifying Lennox® home comfort system.
Lennox® furnaces are some of the most efficient and quietest heating systems you can buy*. They're engineered for perfect warmth and savings. Energy ratings of up to 98.7% AFUE can save you hundreds of dollars each year on utility bills.
KamCity offers a wide range of Energy-efficient Furnaces for any size home or business. Call us to find out what current furnace rebates and promotions are available. Phone: 250-299-5900 for a free quote or to schedule an on-site estimate.
KamCity Mechanical - Your Kamloops Lennox Dealer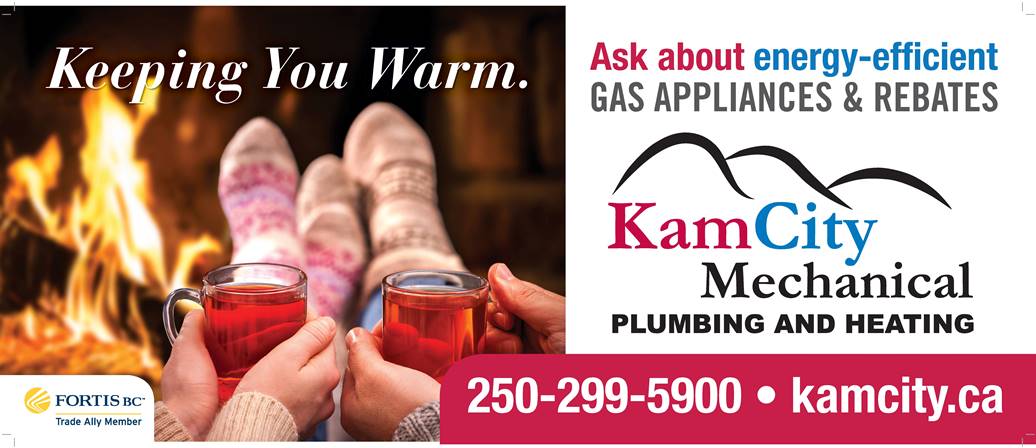 ------------------------
"HOT"

Water Tank Rebates
| | | |
| --- | --- | --- |
| Water heater type | Efficiency rating* | Rebate |
| Storage tank | 0.67 - 0.69 EF | $200 |
| Non-condensing tankless | 0.82 - 0.89 EF | $400 |
| Condensing tankless | 0.90 - 0.99 EF | $500 |
| Condensing hybrid | 90 - 99% TE | $500 |
| Condensing storage tank | 90 - 99% TE /.80 EF** | $1,000 |
Our Most Popular Hot Water Tank:
Our most Popular Hot water tank is the Power Damper which gives you about 5% more efficiency than your standard Hot water tank, and Qualifies for $200 FortisBC Rebate.
What is different about this tank is that it has an electric motor-powered damper that holds back the exhaust allowing for more heat to be transferred into your water. It is a very simple trouble free design, but does require a normal household electrical outlet to operate.
Operates at a 67% efficiency.
Tankless is becoming very popular.
Rheem Tankless hot water heaters carry one of the most trouble free warranties on the market. Rheems statement about this Hot water heater is if it gives trouble change out the mother board. If this does not fix the problem replace the unit. This is a very strong statement from Rheem on its commitment to a trouble free Water heater.
Common complaints about Tankless water heaters are:
The cold Water Sandwich. This is hot and cold mixing in the supply line, Rheem has eliminated this problem.
Another complaint is How much water is required to activate the heater, if you are only trickling the water then you get cold? Rheem has addressed this problem too, as an industry first! 0.26 GPM minimum flow rate, 0.40 GPM minimum activation flow rate. What this means in terms you can possibly identify with is the flow rate of an average shower head. They can range from 5.5 GPM to 3 GPM. Water Saver shower heads can go as low as 1.5GPM so .026 is pretty workable for very low flow rate hot water use.
Benefits are:
At 94% efficiency you are at the top of the charts compared to other types of Hot water heaters.
This is a condensing heater so you get the benefits of the two pipe system:
Takes up very little space.
And of course there is a never ending supply of Hot water.
Tankless not for you?
Consider a condensing storage tank. We have many happy customers with this trouble free Storage tank with 80% efficiency. Best part is FortisBC is giving $1000.00 Rebate for this tank. You have all the benefits of a storage tank and the efficiency of a condensing water heater.
What is a condensing Hot water Heater?
Condensing Hot water tanks are so efficient that the exhaust produces water which is drained towards the hot water heater and drained into your household plumbing. First time installation is expensive as it has to be venting with plastic pipes not the metal ones the conventional tanks use. Typically vented out the side of the home. Two pipes one for fresh air for the water heater and one for exhaust. Conventional tanks use the air from in your home to operate then exhaust this air up the chimney causing a vacuum in your home that is made up from air venting into your ducting system from outside. The nice thing about the new condensing two pipe installations is the heater is no longer taking air from in your home and exhausting it up the chimney.
Give us a call and we will drop over, for a free evaluation, and discuss the pros and cons of all water heaters and find the one that is right for your budget and your home needs.